If we had to describe Fijian islands in one word, we would say transcendental. Fiji's sandy beaches, delicious seafood and a bevy of waterfalls attract tourists from far and wide. Although Fiji comprises of more than 300 islands, only a few of them are high enough to have waterfalls. The rest are either uninhabited or lack the topographical conditions conducive for waterfalls. The waterfalls in Fiji are nothing short of stellar. Just a disclaimer, you will most probably fall in love with them at first sight and may never want to return to your desk job!
Top 9 Waterfalls In Fiji
We have shortlisted 9 best waterfalls in Fiji that are famous worldwide for their scenic beauty and the bevy of activities they offer travelers, like swimming. Let us know which of these made it to your itinerary:
1. Tavoro Waterfalls
2. Savusavu Waterfall
3. Biausevu Waterfall
4. Waitavala Waterfall
5. Nakawaga Waterfalls
6. Wainibau Falls
7. Savu-i-one Waterfalls
8. Vereni Falls
9. Uru's Waterfalls
1. Tavoro Waterfalls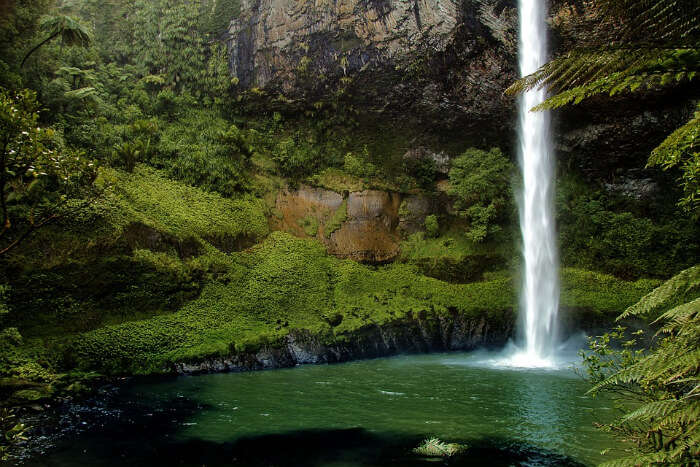 Image Source
Also known as Bouma Falls, the Tavoro waterfalls in Fiji are a group of three waterfalls nestled in the rainforests of Bouma National Heritage Park. Each waterfall is situated on a different altitude level. The first waterfall is approximately 24 m tall, while the second and the third waterfall are said to be 15 m and 10 m tall respectively. Apart from a dip in the pool, you and your friends can also roam around in the forest and acquaint yourself with Fijian flora and fauna.
Location: Bouma, Fiji
Must Read: 20 Things To Do In Fiji In 2022 That Let You Absorb The Essence Of The Island
2. Savusavu Waterfall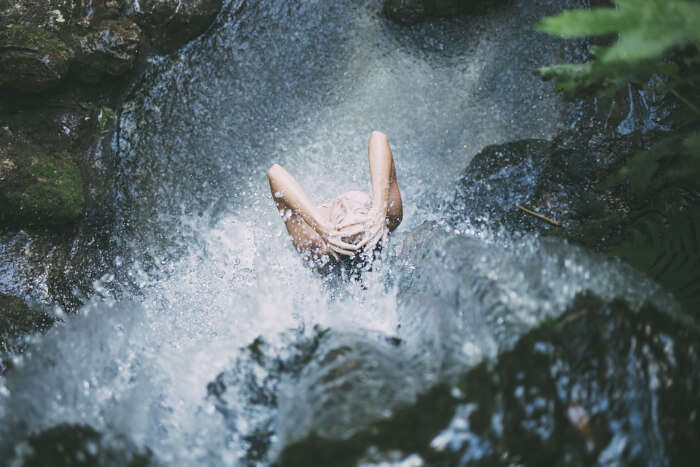 Image Source
The village of Savusavu is known for its scenic beauty and friendly locals. You will not be able to resist the beautiful handicraft items these villagers make. From jewellery to flower pots, everything is simply stellar. Make sure to walk around in the village before visiting the waterfall. The waterfall is hidden from plain sight, so make sure you hire a guide to take you or ask the villagers for directions. The water is so clear that you will be able to see the bedrock. Could it get any better than this? We don't think so.
Location: Naveria, Savusavu, Fiji
Suggested Read: 10 Places To Visit In Fiji In 2022 That Form The Heart Of This Country!
3. Biausevu Waterfall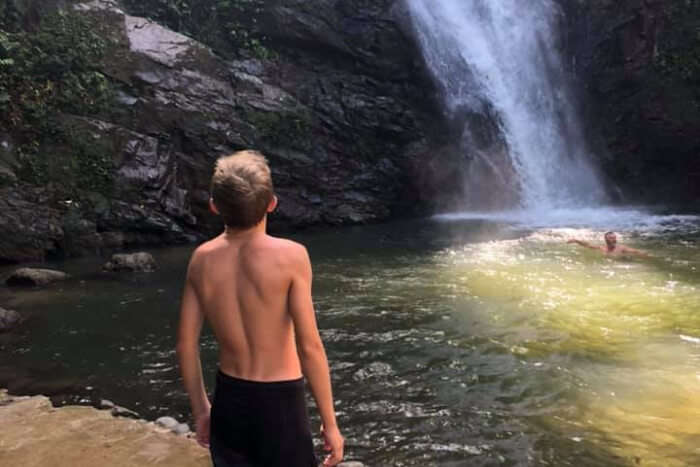 Image Source
Also known as Savu Na Mate Laya Falls, it is one of the most impressive waterfalls in Fiji. Biausevu waterfall is a 20m tall marvel whose outstanding beauty draws multiple tourists and locals on an everyday basis. You will never find the spot deserted; it is always crowded with kids playing nearby the pool and men and women taking a dip. It is a perfect spot for a day-long trip. You have to hike to reach the waterfall. The hike is 3.3 km long, and it normally takes between 30 minutes-1 hour for a person to reach the falls.
Location: Biausevu, Fiji
Suggested Read: Fiji Island Resorts: 10 Perfect Abodes For An Exotic Vacation In 2022
4. Waitavala Waterfall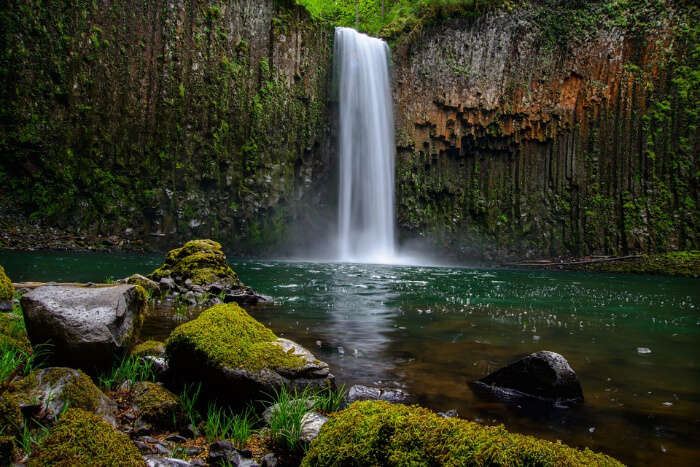 Image Source
Waitavala is a privately owned waterfall in Fiji. You require permission to get here. Do not slide down the waterfall under your friends' influence. Also, we suggest you wear a sturdy pair of shoes since the path leading to the waterfall is uneven and rocky. The staff will be more than willing to provide you extra towels or a spare pair of shoes. But, it would be a better idea if you carry your own items.
Location: Bouma, Fiji
Suggested Read: Witness The Wildlife In Fiji At A Stone's Throw Distance When Traveling To This Island Nation
5. Nakawaga Waterfalls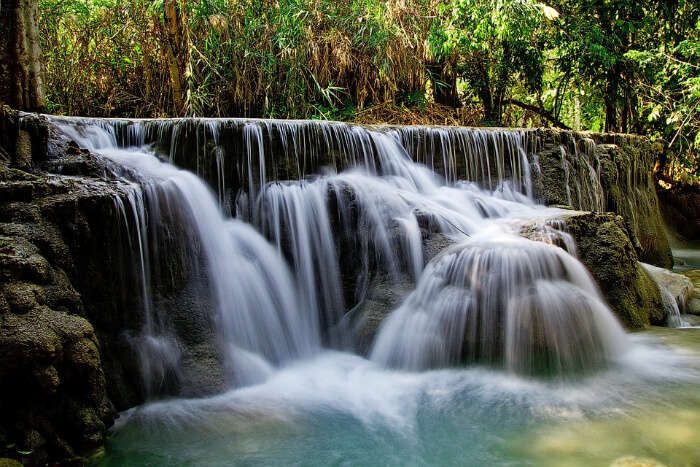 Image Source
Nakawaga Waterfalls are nestled amidst a rainforest. The spot is usually desolate, so make sure you know the directions to the falls pretty well or you have a local guide with you. Rest assured, you will not come across any disturbing elements on your visit. Do not forget to take your swimming attire along if you plan to take a dip in the pool. You will have to hike to reach the falls. Make sure to wear comfortable shoes.
Location: Savusavu, Fiji
Suggested Read: 10 Restaurants In Fiji Where You Get To Indulge In The Delicious Cuisine
6. Wainibau Falls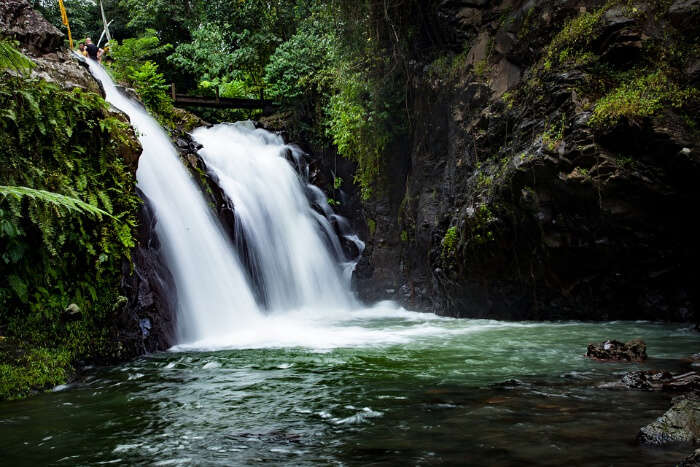 Image Source
Wainibau Falls is located amidst lush rainforest ravines. In the clear waterbed, you may come across a school of fish and black bugs. One of the best things to do here is birdwatching. You will come across a few birdwatching enthusiasts here. Look out for a tiny black bird with a fine white tail. Silktail, a species of bird endemic to Fiji, have been spotted several times in this spot. Make sure to pack your swimming gear if you plan to take a dip.
Location: Bouma National Heritage Park, Fiji
7. Savu-i-one Waterfalls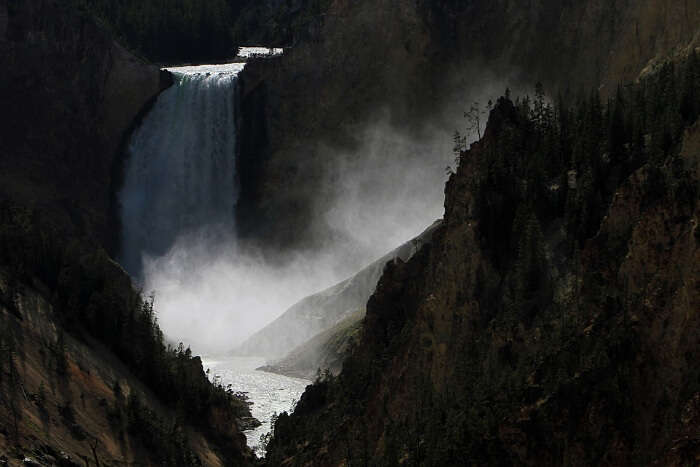 Image Source
If you are on the lookout for the most beautiful waterfalls in Fiji, your search ceases with Savu-i-one Waterfalls. It is a perfect spot for a family getaway or picnic. Also known as Aviane Waterfall and Abaca Waterfall, this is among the tallest waterfall in Fiji. You will have to trek to reach the falls. Exotic ferns, avocado and other native trees pave the trekking trail. You may also come across red ginger flowers and orchids.
Location: Koroyanitu National Park, Fiji
Suggested Read: Scuba Diving In Fiji: An Activity You Should Not Miss Out While Exploring This Island Nation
8. Vereni Falls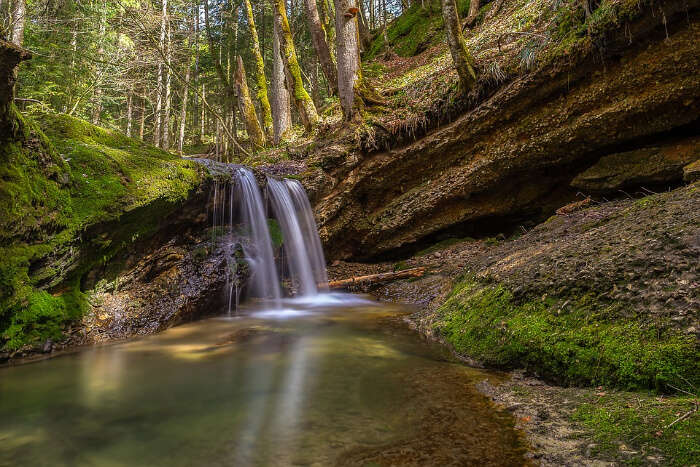 Image Source
You must not ignore Vereni Falls at any cost on your trip to Fiji. The waterfall is a part of the larger Savu-i-one Waterfalls in Koroyanitu National Park near Abaca Village. It is a 5-minute trek to the falls. Apart from admiring the scenic beauty, you can take a dip in the pool, slide down the falls or explore the forested region. Enclosed by the sound of water, seated under a green canopy and with your toes in pristine water, you will experience life like you have never experienced before.
Location: Koroyanitu National Park, Fiji
9. Uru's Waterfalls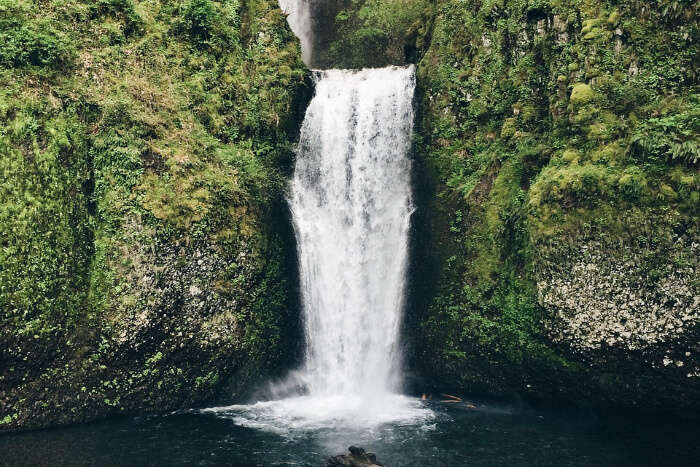 Image Source
Uru's Waterfalls is a 50m waterfall where you can swim in the plunge pool at the base of the falls. The falls are surrounded by local farms where you will have a glimpse into the past of Fiji. The 50 meter waterfall is a hidden treasure and provides you with the chance to trek, swim and enjoy spectacular views. You can also enjoy a delicious picnic lunch at the base of the waterfall.
Location: Viti Levu, Fiji
Further Read: 8 Luxurious Villas In Fiji That Will Ensure You Spend Your Vacation Without Any Discomfort
Fiji needs no introduction. It is a popular holiday destination, especially in the month of May. Amid all the partying and hopping from one tourist attraction to another, nature is in its full bloom during the monsoon. This time also happens to be the perfect time to go trekking and capture the beauty of waterfalls in Fiji. Without any further ado, book your trip to Fiji with TravelTriangle to avail exciting deals and discounts and admire the country's natural beauty in its full splendor.
People Also Read
Waterfalls In Australia Waterfalls In New Zealand Waterfalls In Melbourne