After a two-year break because of the pandemic, the Fiji Bloom Program was officially launched yesterday at the South Pacific Business Development Microfinance Fiji head office in Suva.
Fiji Bloom is a program run by SPBD Fiji to help transform women-owned informal micro-enterprises into formal and financially viable MSMEs with training, business development services, one on one coaching as well as resource linkage building.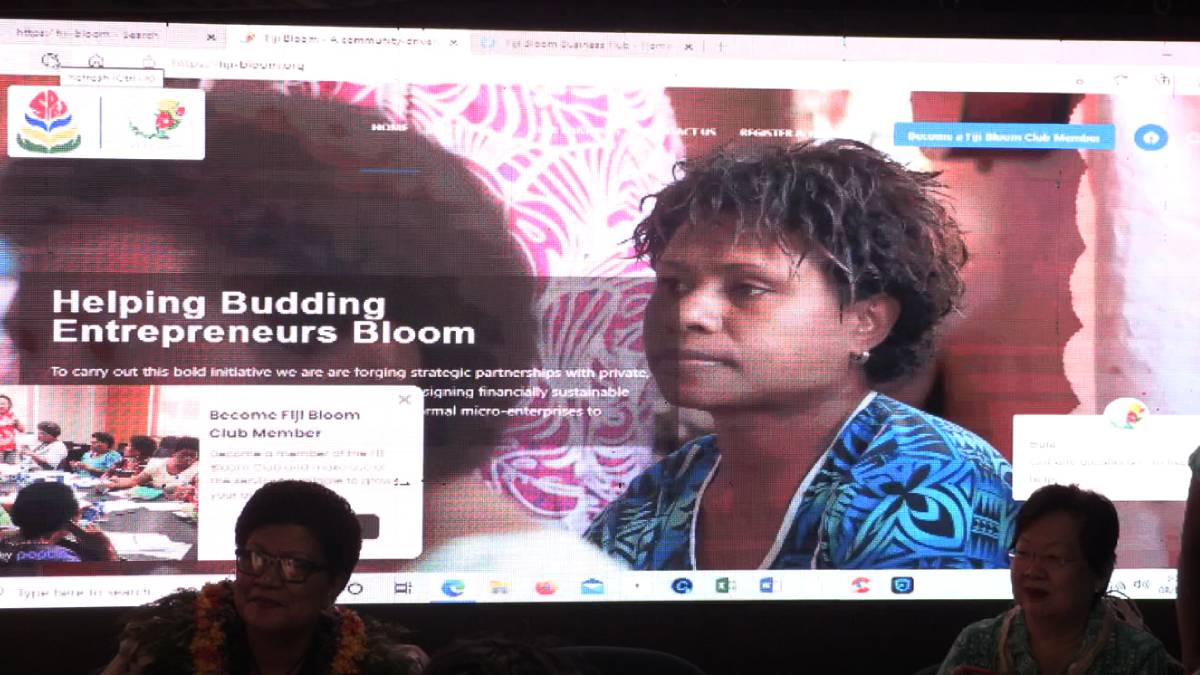 SPBD Website launch
Also present at the event were two pioneering women for the Fiji Bloom Program who have also been working closely working with SPBD since 2012.
Asena Senibiaudamu who runs a catering business out of her home, says that with the added training and knowledge imparted from the Fiji Bloom Program, she has learnt not to keep all her eggs in one basket.
Apart from her catering business, she runs a small canteen and also sells grog.
Milika Rokomada owns a handicraft stall at the Nausori Market where she sells one of the most sought after fans in Fiji called the "Iri ni Daku".
From her training with SPBD Fiji over the years Rokomada says she has learnt how to manage a business and how to save her money.
Rokomada adds that with her businesses she has been able to electrify her home and send all three of her children to school and on to tertiary studies.
Also launched yesterday was the Fiji Bloom website, an interactive site that makes it even easier for new members to join just by clicking on the "Become a Fiji Bloom Member" icon.
SPBD Fiji is the largest microfinance institution in Fiji with a client base of more than 7,000 women entrepreneurs.