Methodist Church in Fiji will play no part in any coup going forward – Rev Bhagwan
Pacific Conference of Churches General Secretary Reverend James Bhagwan says the Methodist Church in Fiji and Rotuma has no intentions to play any role in any coup going forward.
Speaking at the Regional Security and the Responsibility to Protect Seminar, Reverend Bhagwan says they have had their share of atrocities in Fiji and other Pacific islands as a result of socio-economic and political crisis.
He says here in Fiji, his own church was once part of the problem in 1987 to 1989 and again in 2000 as elements within the Methodist Church in Fiji allowed themselves to be manipulated.
He adds they have learned from that dark period in the church history to ensure this never happens again and have embraced their roles as peacemakers.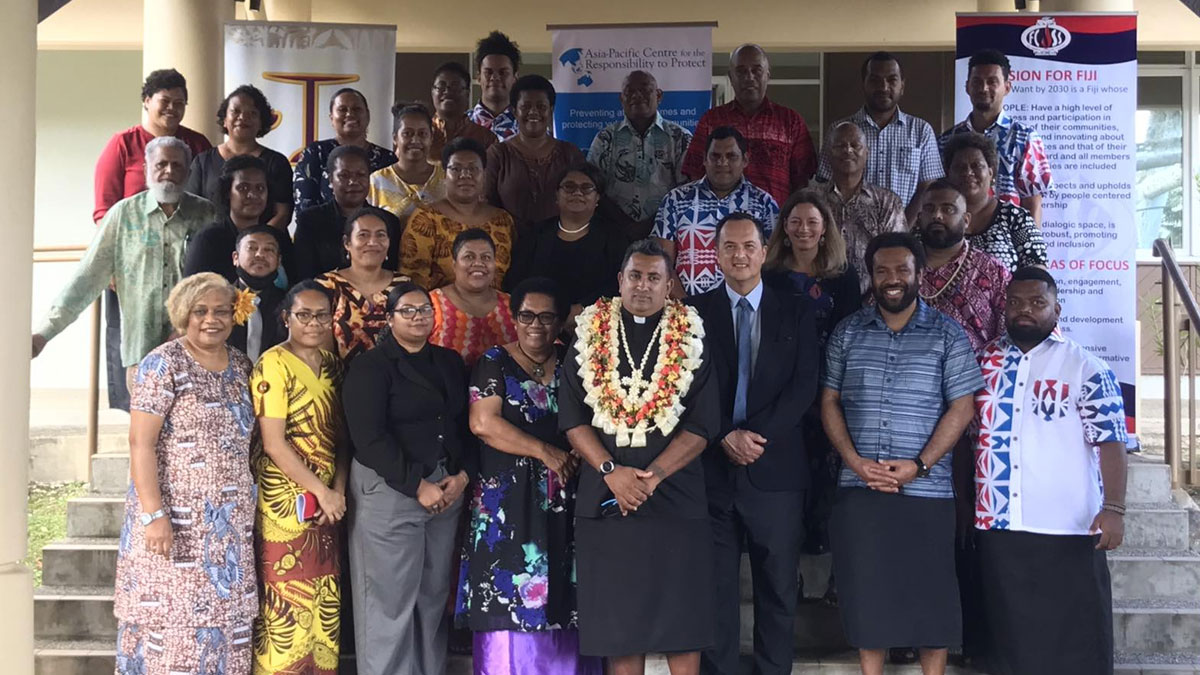 Reverend Bhagwan is calling for a reallocation of national military budgets to humanitarian and development needs as this is one way that regional leaders could help support the responsibility to protect.
Fiji Council of Social Services Executive Director Vani Catanasiga says in this seminar, they will attempt to develop a framework that is community centered.
She hopes that partners will collectively assist them lift their work in demonstrating why Responsibility to Protect (R2P) must feature in the 2050 strategy that will shape the Pacific's vision for peace.
Asia Pacific Centre for Responsibility to Protect Director Romulo Nayacalevu says the discussion and learnings from the seminar will build on the framework that will be discussed during the Pacific Islands Forum Meeting that will begin today.
FCOSS, the Asia Pacific Centre for Responsibility to Protect and the Fiji Law Society are calling on regional leaders who will be part of the 51st Pacific Islands Forum Leaders Summit to hear the voices of Pacific people and ensure an adequate framework is set up to protect the lives of the Pacific population.